A 24-year-old man who has been charged with shooting to death a reputed New York mob boss thought he was under the influence of QAnon, pro-Trump Internet postings about the president supposedly battling a cabal of liberal elites, his lawyer wrote in a recent submission to New York state court.
Prosecutors have charged Anthony Comello with murder over the fatal shooting Francesco Cali, the alleged leader of the Gambino crime family who was gunned down outside of his Staten Island home in March.
While waiting for a court hearing to begin in Toms River, New Jersey, in which he agreed to be extradited to New York, Comello held up his left hand.
On it were scrawled pro-Trump slogans including "MAGA Forever", an abbreviation of President Trump's campaign slogan "Make America Great Again". It also read "United We Stand MAGA" and "Patriots In Charge".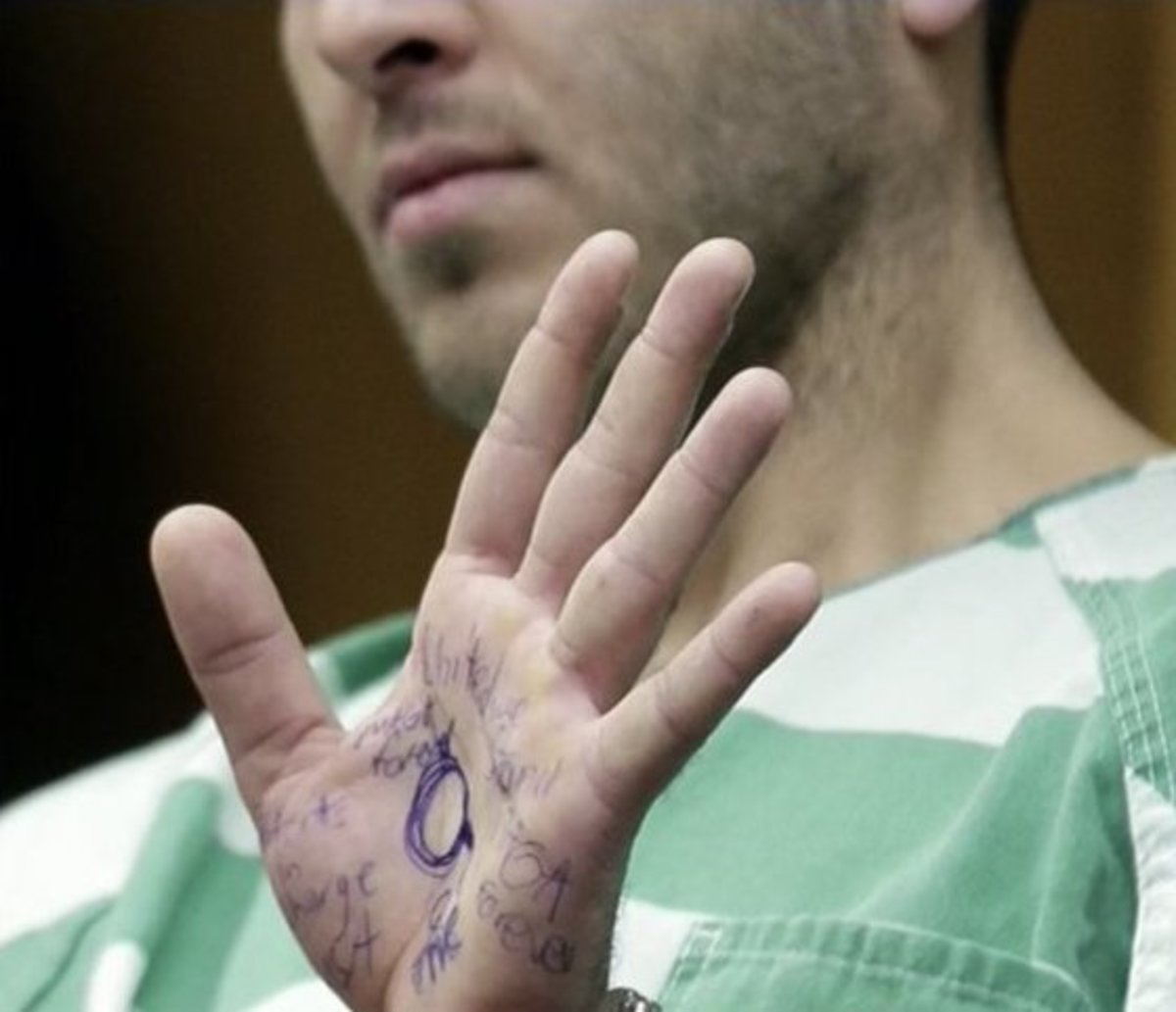 Federal prosecutors referred to Cali in court filings in recent years as the underboss of the Mafia's Gambino family, once one of the most powerful crime organizations in the country. News accounts since 2015 said he had ascended to the top spot.
Cali's only mob-related criminal conviction came a decade ago when he pleaded guilty to an extortion scheme involving a failed attempt to build a Nascar track on Staten Island. He was sentenced to 16 months behind bars and was released in 2009.
Police have not said whether they believe Cali's murder was a mob hit or whether he was killed for some other motive.
The last Mafia boss to be killed in New York City was Gambino don "Big Paul" Castellano, who was assassinated while getting out of a black limousine outside a high-end Manhattan steakhouse in 1985.
More details from Opposing Views:
The police reported that they arrested Comello after finding his fingerprint on the license plate of a Cadillac Escalade that belonged to the Mafia Gambino crime family boss. This was after they reviewed the surveillance video that recorded the murder incident. The video showed Cali stepping out of his home and into the driveway where a blue pickup truck was parked, blocking his way.

The video also shows a man believed to be Comello talking to Cali and even handing the Mafia boss a license plate that had fallen from the Escalade. The mafia boss turned to put the license plate in his vehicle and then the man opened fire on Cali using a 9mm pistol.

The authorities have made sure that Comello is highly guarded during the court hearing and that will likely continue to be the case in prison if he is convicted. This is because he will likely continue to be a target as the Gambino family will likely seek revenge for Cali's death. Highly guarded prisoners are usually isolated from the rest of the prisoners, and that will likely be the case for the 24-year-old.
Watch the video report here:
There has been no probe into whether the scribblings on Comello's hands have anything to do with the killings. It is also not clear whether the shooting was sanctioned by rival mafia groups that possibly had a feud with Cali and his affiliates.
Sources: OpposingViews,  Daily Mail, New York Times