This bar in Nebraska has an inspiring way to keep its patrons from drunk driving.
This sweet note was left by the owners of a bar who are rewarding patrons with a FREE BURGER if they make the responsible decision not to drink and drive.
Customer Austin Martin, 33, returned to his truck the morning after boozing with a pal to find the letter from the owners of The Union Bar & Grill on his windscreen.
It reads: "I'm not sure if you consumed alcohol at our restaurant or not, but we want to thank you for not drinking and driving. Bring this letter to the bar and we will give you a hamburger and French fries. Life is valuable, have a great day."
Austin, an art graduate, had enjoyed dinner and drinks with an old friend at the bar and restaurant in Gering, Nebraska on March 18.
Instead of getting behind the wheel and risking the drive home while over the limit, he called his wife Janelle, 33, who came to pick him up.
When the registered nurse dropped her husband back at the Union the following morning, they found the note from owners Carla and Scott Swanson.
Carla, 54, and Scott, 53, said they don't leave notes for every car, but enjoy making the gesture randomly to encourage their patrons not to drive while drunk.
Owners of The Union know that a free burger is a small price to pay in exchange for helping to keep their community a little safer.
"It's a $7 burger, and if it keeps someone out of jail or keeps someone from killing someone, it's d*** well worth it," Scott said.
Swanson says that several cars wind up left in the parking lot on Friday and Saturday nights, proof that his plan to get drunk drivers off the road might be working.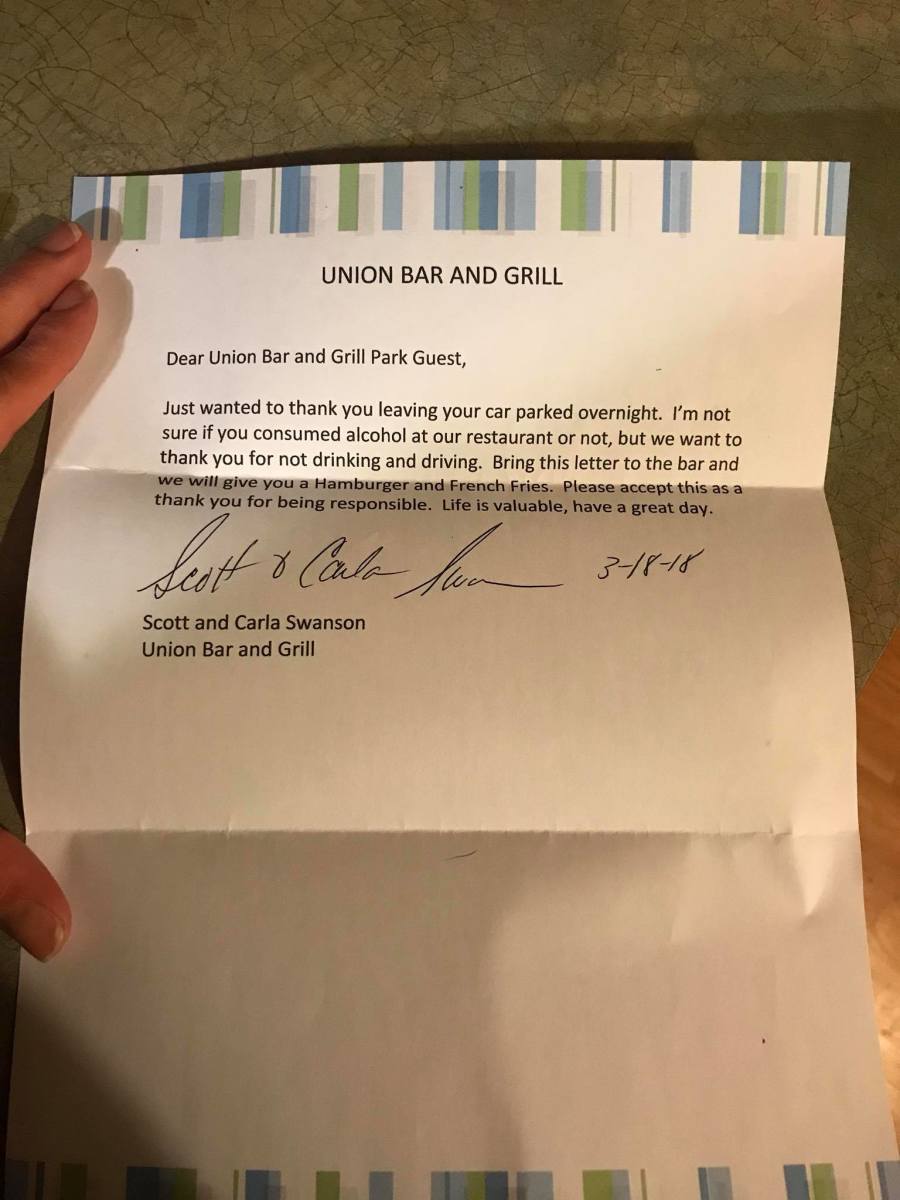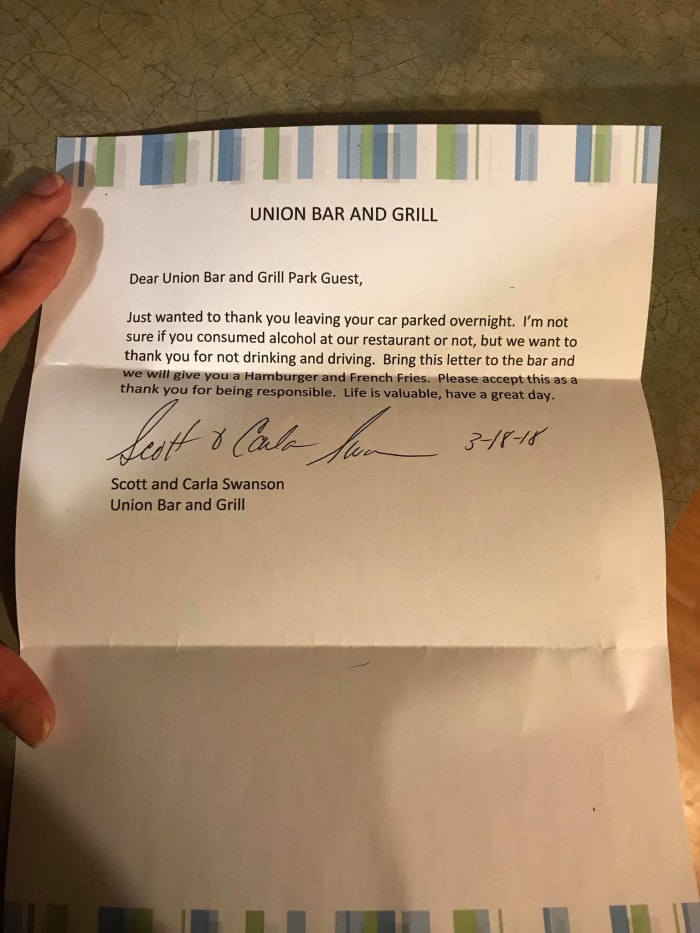 The Union Bar isn't the only establishment helping to combat drunk driving. Mack's Tavern in Ohio also rewards patrons who decide to leave their cars overnight.
People who leave their vehicle in the parking lot of Mack's Tavern overnight may come back and find a coupon on their windshield for their next visit, along with a kind thank-you note for choosing not to drink and drive.
Sources: OpposingViews, Omaha World-Herald