A McDonald's worker was having a typical day at work serving customers at the drive-thru when ended up being a hero by saving the life of a woman in an SUV.
There are those who don't realize that they've got hero genes in them. They hide behind normal jobs, going along as normal folk until a situation forces them to whip out their abilities they didn't know they had.
That's exactly like a McDonald's worker was having a typical day at work serving customers at the drive-thru when ended up being a hero by saving the life of a woman in an SUV.
22-year-old Pedro Viloria wasted no time springing into action.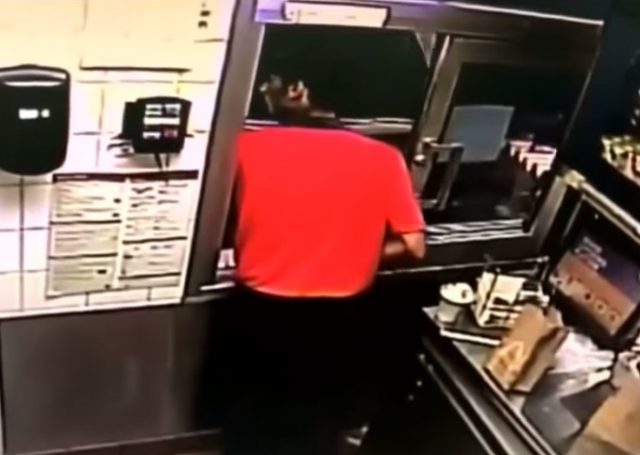 Viloria's routine day comprises working at McDonald's and serving orders. He would be assigned to work at the drive-thru window at the outlet.
It was like any other day with Viloria at the counter when he saw a woman drive up to the window with her children screaming out in the back seat.
The woman, an off-duty police officer, was experiencing a medical emergency.
The 22-year-old had heard the children screaming and asking their mother to stop the car; they were petrified.
He saw the woman losing control of the vehicle; he saw the car lurching forward with the children in the back seat.
Viloria immediately realized something was amiss. The woman looked dazed and confused. Pedro then realized he had to do something quickly if he had to save the family.
It seemed that the woman was no longer breathing and was making jerking movements causing her foot to slip off the brake, Viloria told NBC Miami.
"Her kids were (in the back) screaming 'Mother, mother stop it what are you doing,'" Viloria said, as per Inside Edition.

"I thought if these kids lose their mother today it would have been tragic. If I would have had to die to save that woman, I would have done it."
Footage shows Viloria jumping through the window, he then chased after the car and threw himself in front of it.
"My brain was on hero mode," he said.
An off-duty fire rescue officer was in the restaurant at the time and also rushed to the woman's aid.
The woman was later identified as an off-duty police officer who is currently being treated in a hospital, but no more details have been revealed.
"He is an excellent employee, so it didn't surprise me that he took immediate action and jumped through a window to help save this woman," Alex Menendez, the local McDonald's owner said.
A second employee, who asked to remain unnamed, assisted with CPR, Menendez added in a statement. "Their quick thinking and action were everything at that moment."
Viloria was praised by customers as well as his fellow employees. Nothing in his job description required him to be a superhero, but he decided to add it to his list of things to do.
"I think I speak for our McDonald's family when I say how proud we are of Pedro," said the spokesperson. But who are his biggest fans? Uh that would be his mom and siblings. It turns out that Viloria began looking into becoming a paramedic. There's no doubt that he saved that family from certain danger. Even he was surprised by his actions. "I saved an officer's life? I can't believe this." Hopefully, he achieves his dreams and saves more lives!
Watch the video below for more details:
Sources: Taphaps, Inside Edition, NBC Miami