You'll be proud to see this one heroic show of this group of Americans who immediately stepped in to show us the real meaning of patriotism.
Recently, a group of riders has been in the headlines for such heroic deed on the last days of Staff Sgt. Johnathan Turner passed away in California.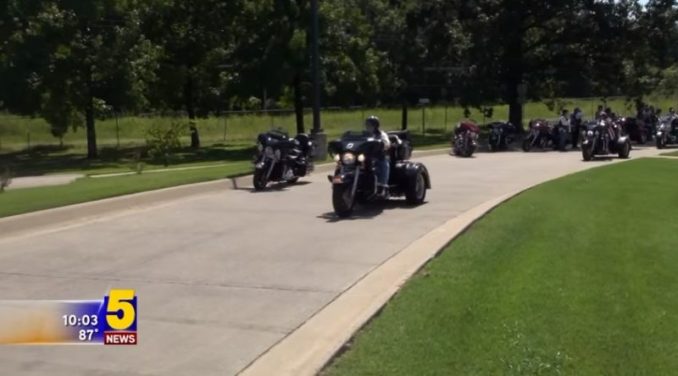 Staff Sgt. Johnathan Turner has served seven tours in Iraq and Afghanistan with the Marine Corps and recently died because of combat-related issues.
The mother of the fallen hero couldn't make the trip to claim her son's ashes in California.
Until these hero riders, identified themselves as The Patriot Guard Riders have appalled by the fact that the fallen hero's remains will be traveling home in a FedEx box and decided to ride across several states worked together to return Staff Sgt. Johnathan Turner's ashes to his mother in Georgia, in a more dignified way. And, it was quite the sight to behold.
David Noble, Captian of Oklahoma Patriot Guard Riders have said in a statement via KFSM 5 News:
"We did this primarily because his mother was unable to attend the services, He had been cremated, and we did not want him to go home in a FedEx box."
Asha Lamy, another rider from the group have said, "I need the family to know that you are not alone and we care, I got on the road at 6 last night out of Huntsville, Alabama, and I rode over to Oklahoma."
Watch it here: Youtube/ Amy Slanchik
Norm Breth, Road Captain of the Patriot Guard Riders of Arkansas has also said that "The Arkansas Patriot Guard Riders are proud to receive Staff Sgt. Johnathan Turner, United States Marine Corps. It will be an honor and a privilege to escort him on his journey home, We will do it. We will accomplish the mission, because that is what it is. The mission is to get Staff Sgt. Turner from California to his mother's arms so that she can be at ease that he is home."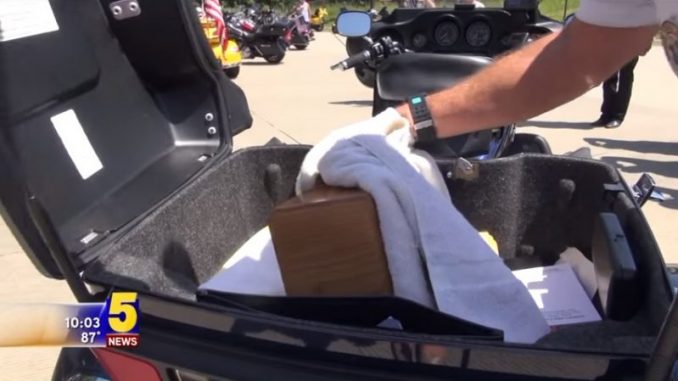 This has been very good news for everyone else to inspire us, Americans, and remind us of who we are. A nation of patriots.
Sources: TapHaps, KFSM 5 News