Lake Fork, a well-known East Texas reservoir, is making headlines for its big bass, but there is more to this area than just fishing. A small convenience store is stealing the show with its kind gesture towards those in need.
Star Mart, owned by Frank Hemani, is located on Farm Road 515 between Lake Fork and Emory. The store primarily caters to locals and anglers who come to the area in search of a record catch on Lake Fork.
While the store may seem unremarkable, there is something extraordinary about it. Near the milk fridge, there is a sign that reads: "If you don't have money or a job you can have a sandwich and a bottle of water for free."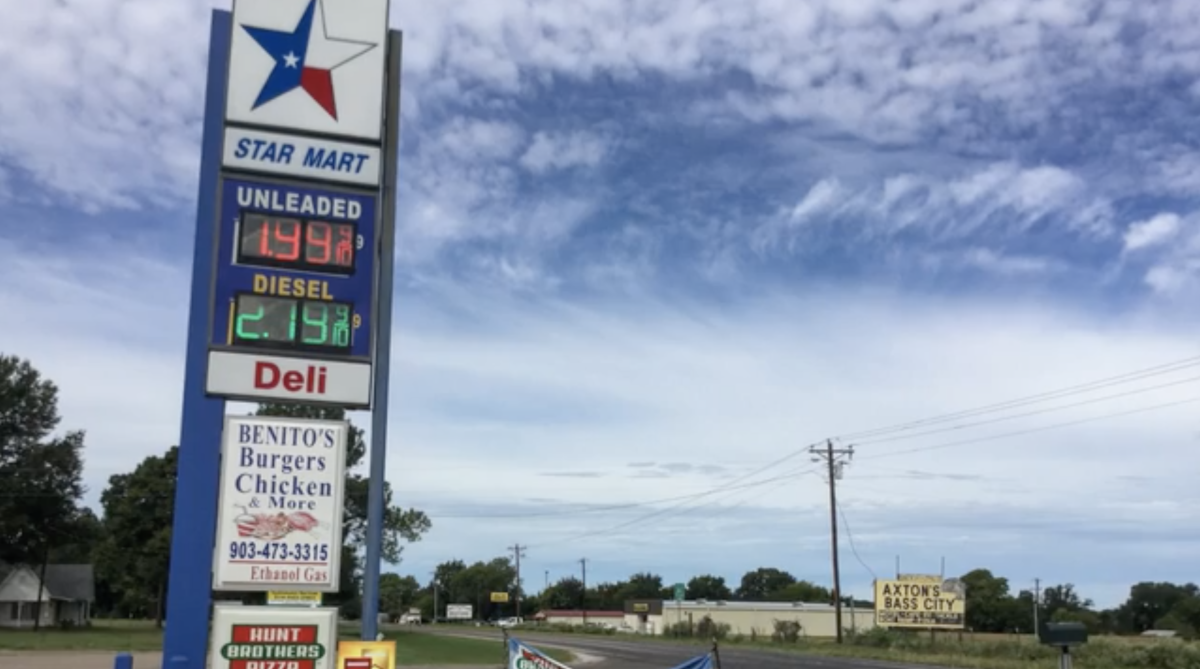 Frank Hemani, a self-proclaimed "people person," saw that some people in the area were struggling to make ends meet and decided to lend a helping hand. He said that he gives out around six sandwiches a week to those in need.
Recently, he saw a woman with two children in the backseat of her car driving towards his store. The kids were hungry and crying, but the woman had no money to buy food for them. Frank didn't hesitate to help and made them a pizza. He said, "I have been blessed. I have never had to struggle."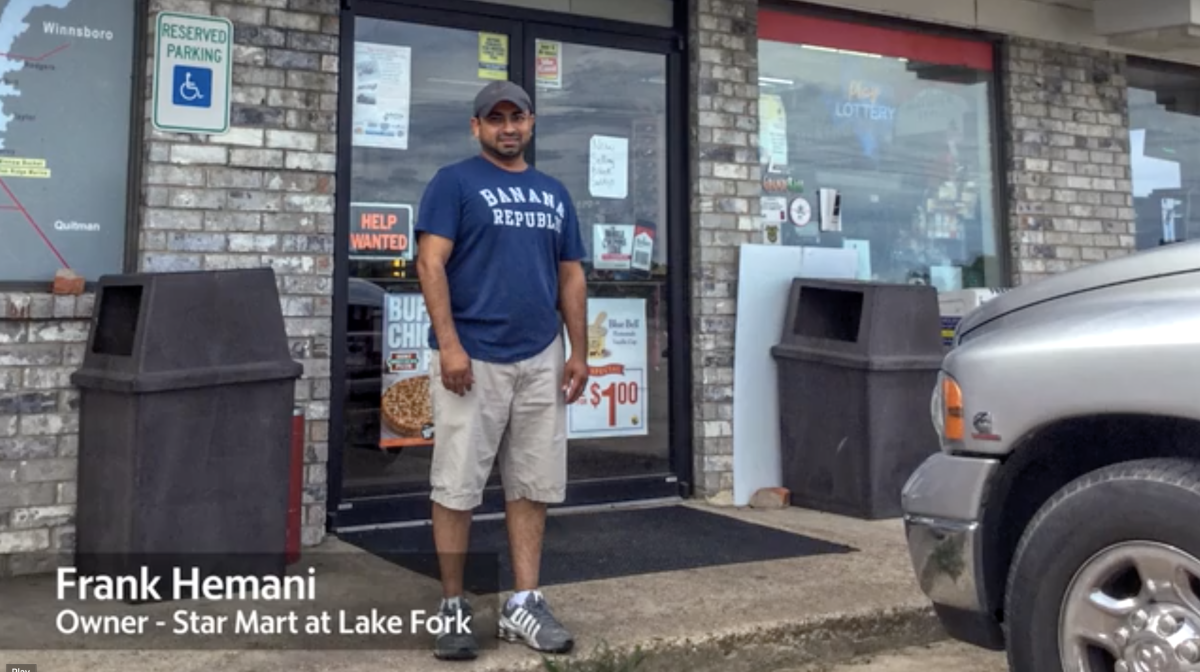 Frank got the idea of giving free food to those in need from a YouTube video. When he looked into it further, he found out that there are many people out there who are willing to help others. He decided to start paying it forward, and the sign has been up for about two months.
Frank has lived in the community for ten years and knows most people in the area. He is the owner of three businesses in the region, including Minnow Bucket Marina near Quitman.
Frank's gesture of kindness has touched the hearts of many people in the community and beyond. His act of kindness is a reminder that it doesn't take much to make a difference in someone's life.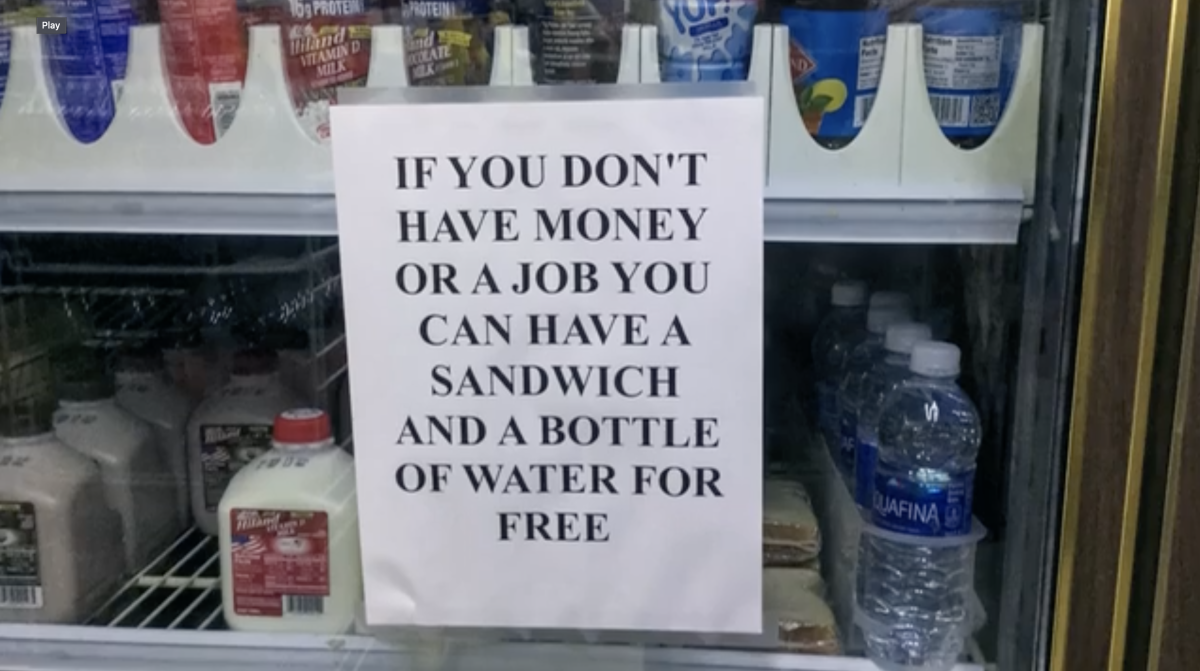 In a world where we often hear about the negative, Frank's generosity is a breath of fresh air. His kind gesture shows that there are still good people in the world who care about others.
Frank's example is one that we can all learn from. In a time when the world seems to be divided, we can all do our part in making a difference in someone's life. Whether it's buying someone a meal or simply lending a listening ear, small acts of kindness can go a long way.
Frank Hemani has shown that we can make a positive impact on the world, one sandwich at a time. His small convenience store may not be much, but it has become a symbol of hope and kindness in a world that desperately needs it.
WATCH the video below for more details:
Sources: OpposingViews, The Sun News