A Houston woman claims that one of her mother's long-held wishes was for her funeral to be held at the church where she had been a member for more than 50 years, but the church refused to honor that wish.
Barbara Day recently told KRIV that the Fourth Missionary Baptist Church's pastor Walter F. Houston declined to officiate the funeral for her mother Olivia Blair, who passed away recently at the age of 93.
Olivia Blair spent the majority of her adult life attending the Fourth Missionary Baptist Church. Her friends were there. Now, upon her death, her daughter, Barbara Day, is being told that Olivia can't be buried in the church cemetery, because she didn't tithe while she was in a coma.
"It was like the last insult in the world, there was nothing else that I could do for my mommy but funeralize her in the church that she loved and worshiped all of her life, even as a little girl," Day said.

Barbara Day
Even before she entered into a coma, Blair was living on a fixed income. Her daughter claims that after healthcare and prescriptions, Day was left with $60 to get her through the month. The church didn't care. Rev. Walter F. Houston expected the family to pick up the slack for her.
Blair's membership in the church had lapsed nearly 10 years before she died, Houston said, although he declined to be interviewed on camera.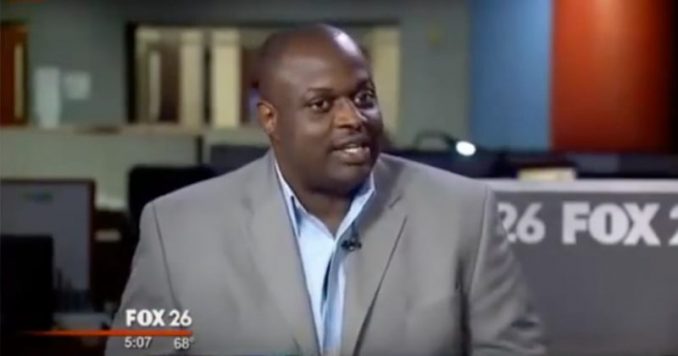 Tyrone Jacques, the owner of the website PimpPreacher.com and a preacher watchdog, claims that isn't exactly the case. Day's story was shared on Jacques' website, and he fought for her rights in an effort to persuade Houston to reconsider.
However, according to Jacques, church records show that seven years before Blair's death, Rev. Houston buried Blair's husband with a full church service and membership honors, which should be evidence that the family was still in good standing with the church at the time. This appears to refute Rev. Houston's assertion that Blair's church membership had lapsed over ten years prior to her passing.
"I am not changing my bylaws for someone who was not active. Olivia Blair had not been a member of this church in 8 or 9 years! If the family cared so much then why didn't one of them at least send a dollar over here to reserve her membership?" Pastor Houston said.
Day asserts that it is untrue that her mother's absence from church dates back just to a few years ago, when she fell unwell.
Notably, no one requested that the church foot the bill for Blair's funeral; only that he be laid to rest in the church cemetery.
Ironically, many people who vocally criticize taxes seem to have no problem with tithing, despite the fact that the money donated to churches is frequently used more to raise the preacher's quality of living than to provide services for the congregation.
Watch the video for more details:
Sources: Taphaps, christianpost, mycolumbusmagic