A transgender female's video rant about the "transphobic" Transportation Security Administration went viral after the individual complained that the airport scanning devices triggered an alarm for the "anomaly between my legs."
Rosalynne Montoya, who uses the pronouns she/her or they/them, and who goes the name "Rose," is a model and content creator. She was flying from Phoenix to Los Angeles when she was stopped at TSA security. Rose's unpleasant experience led her to declare the TSA "transphobic."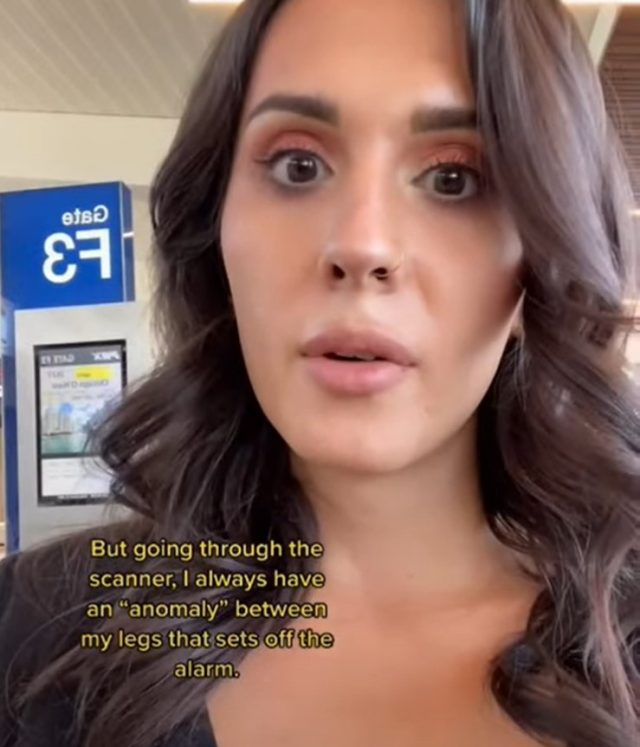 In an article from BuzzFeed titled in one of its typical far-left hyperbolic headlines, "This Trans Woman Shared Her Humiliating Experience Going Through Airport TSA, And It's Starting A Bigger Conversation About The Struggles Trans People Face"
Rose described her "humiliating treatment" to BuzzFeed.
"I'm a public speaker, model, actor, makeup artist, and content creator. My goal is to spread love and education about my community as I share my story," Rose told BuzzFeed.
Rose claimed to BuzzFeed that the TSA humiliated her when she arrived at the airport, leaving her feeling "dysphoric and insulted," as she put it.
Montoya, who tested negative for COVID, was socially isolated and wore a mask during the duration of her trip from Phoenix to Los Angeles to see her lover. In her video, Rose describes what transpired during that time.
"Can we talk about how horrible it is to travel while being transgender sometimes? I always have immense anxiety leading up to going through security. And this means that I totally recognize the privilege of having all of my documents correct. So, the gender marker on my license, for example, says female," she said.

"But, going through the scanner, there's a male scanner and a female scanner in the TSA checkpoint. And, looking at me, you know, I look like a woman and I am a woman. So, that's great," she added.
When Montoya went through the female-only scanner, she triggered the alarm and the officer questioned whether she had anything in her trousers.
"I love having systemic privilege when I feel unsafe [that's not hypocritical at all], which is in an airport. But, going through the scanner, I always have an 'anomaly' between my legs that sets off the alarm.

And so [a female TSA agent] asked me if I had anything in my pants and I told her 'No' and she's like, 'Well, maybe it's just like the metal on your shorts, so let's scan you again," She said.
Montoya affirmed, and then endured a second scan, setting off the alarm once more.
"So, I was like look, I'm trans. Just pat me down. And her solution was, 'Do you want to be scanned as a man instead?' I didn't. But, I ended up doing it and then my boobs set off the scanner because, of course," she continued.
The officer asked Montoya if she wanted to "be scanned as a man instead" after learning that she was trans.
Montoya claimed that even though she didn't want to, she "ended up doing it" in order to stop the situation.
"So, I tried to make a joke out of it. I was like, 'Oh yeah, there's a lot of plastic in there! It's fine.' So then she was like, 'OK, well we have to pat you down. Do you want a man to do it?' I said, 'No! Absolutely not.'"
She continued by describing the difficulties faced by "bisexual, non-binary transgender women" when traveling in even "worse" airports across the nation.
"On Friday, March 19th at 5 pm, I flew from Phoenix AZ to Los Angeles CA. I was disrespected and made to feel uncomfortable and unsafe while going through security with TSA. The full-body scanners should not be gendered. TSA agents should be trained on how to respect transgender people.

'Thank you for watching! Subscribe for more!"
The video was originally posted as two TikTok videos that had been viewed more than 18.5 million times.
Certainly, throughout time, there have been changes in what is expected of TSA personnel. First, weapons. The weapons are designed for evil, such as explosives, poisons, and other such items.
Now, regardless of their intended use, agents must be alert for "anomalies."
Watch it here: Youtube/Rose Montoya