When a "hot" mother arrived at her son's school wearing a revealing outfit that nearly exposed her butt, has received backlash. Footage emerged of lawyer and fitness model Vanesa Medina dropping her kid off at school in Santa Cruz de la Sierra, Bolivia.
Vanesa appeared to be wearing a paper-thin pink playsuit for the school run in the footage recorded by another parent.
She grabbed her son's bag from the back of the car and got out to drop him off at school.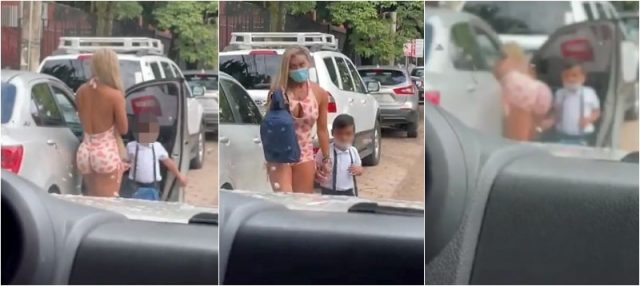 In the halter-necked attire that showed off her toned butt and tanned skin, she made sure that all eyes were on her. The woman in front of the camera remarks that it's "inappropriate" to wear in front of young children when Medina turns around.
The parent further asserted that it was not the first time they had observed Vanesa wearing skimpy attire while walking to school.
Images of the fitness competitor, who had previously won the Miss Fitness competition in Bolivia, quickly gained popularity on social media. Many parents commented that they thought her appearance was improper for a school environment.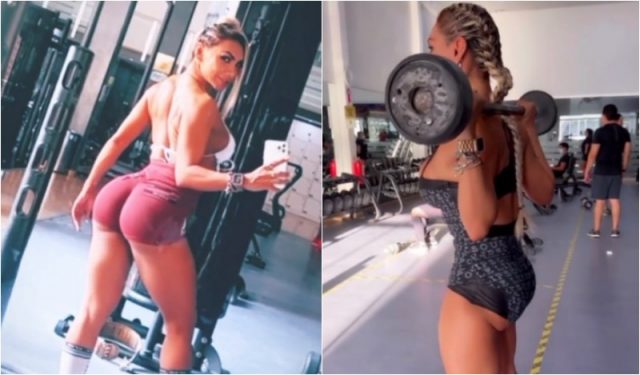 Declaring, "Bolivia has got its fair share of problems. Rampant violent crime, poor human rights, exploited child labor to name a few," before making jokes about the "hot mom," a website for sports fans that typically target guys, Barstool Sports, also commented on the "sexy mom," according to reports.
The website asked, jokingly, pointing to the pics of Vanesa Medina. "You know what's not a problem there? Getting fathers to drop off their kids at school. And this is exactly why."
"From all the hard-working dads out there, you keep doing you, Vanesita. Let the haters hate from the nose bleeds. P.S. – thoughts and prayers (and lots of therapy) for this lady's poor son," Barstool Sports website added.
Following the fashion furor, the lawyer took to social media to hit back at critics for "exposing my 4-year-old son without knowing that is a crime," although some came to her defense, "I wanted to express my gratitude to everyone who sent messages of support, signs of affection and appreciation with such beautiful words, and defending me on social media over that video that went viral with bad intentions against me that the mother took," she said.
The Bolivian model continued to cast shade, particularly at the mother who recorded the video, whom Medina claimed was "wanting to denigrate me, exposing herself with such contempt towards me."
"Her plans did not go as well as she wanted, She had the worst intentions by uploading it and exposing me, referring to me like that." In closing, she said, "I am a fit mommy who works hard and I take care of my son with all the love in the world, and I don't do anything bad to anyone," Medina claimed.

"People who know me know I have a heart full of love and values," She added.
As our kids are exposed to adult subjects much before their time,  a little modesty can go a long way in this crazy world of viral videos.
No one disputes Medina's dedication to maintaining her physical fitness or her right to pursue a modeling career; yet, there is a time and place for wearing scantily clad "playsuits",  and the majority of persons who berated Vanesa Medina did it with respect and common sense.
Watch the video below: