A Virginia police officer who was a well-liked young officer who just graduated from the police academy just in seven months was killed during a traffic stop in Newport News on a Thursday night. The alleged killer dragged the officer to her death in the process of trying to speed away in his car.
But that's not all, because the career criminal took one last swipe by suing the chief of the Newport News Police Department for excessive force and lack of training! A $1.1 Million Lawsuit!
Katherine M. "Katie" Thyne, 24, a mother of a 2-year-old daughter, is a former Navy sailor who began with the department as a recruit in November 2018, graduated from the academy in June, and was recently assigned to the South Precinct as a patrol officer.
Now, Officer Katie Thyne and her partner responded to a scene, after receiving a call about alleged drug activity. According to reports, a man that was identified as Vernon Green owned a suspicious vehicle, in order to focus their attention on Green, the driver; the pair first removed the passenger.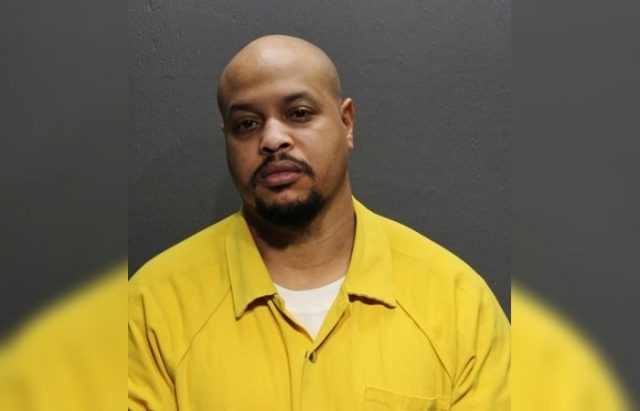 However, Green abruptly slammed on the gas with Officer Thyne who was standing inside the open driver's door.  Officer Thyne unable to back away in time was carried for almost a block until Green smashed the car into a tree, pinning the body of the Officer.
Newport News Police Department (NNPD) Chief Steve Drew explained, "She was in between that door and that tree."
Officer Thyne was injured and taken to Sentara Norfolk General Hospital, where she later died. Green ran away from the scene but was quickly apprehended. Reports said that Vernon Evander Green II, 38, of the 1300 block of 16th Street, is charged with felony homicide, a form of second-degree murder for accidental killings that occur during the commission of other another felony. He was also charged with marijuana possession and felony eluding.
Now, Green has filed a civil lawsuit in federal court against Newport News Police Chief Steve Drew, adding an insult to injury.  According to the lawsuit, Chief Drew is liable for the alleged abuse since he failed to make sure Thyne received the necessary training. Green filed a $1.1-million lawsuit, claiming that Officer Katie Thyne used excessive force against him.
Green asserted in his bizarre lawsuit that Officer Thyne neglected to identify herself when she approached his vehicle and refused to turn on her emergency lights when she stopped him. He claimed that she wouldn't give him a reason for stopping him, so he merely drove away.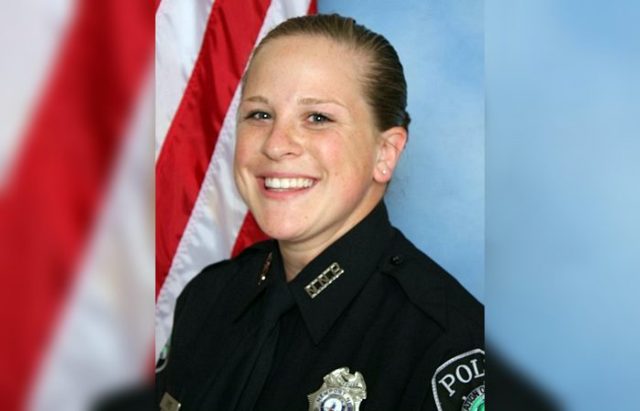 The lawsuit also claimed that she leaped into the driver's door and choked Green when he started driving away, causing him to wreck. Blaming Thyne for her own death, however, Green's accusations are false, as proven in the bodycam footage of the incident that was reviewed by both Chief Drew and Thyne's family members.
Katie's brother, Tim Thyne said, "It has been two years now without Katie. It doesn't get any easier for any of us. He made the decision to do what he did and flee the scene, and the result of his action killed my sister. He made that decision, and it's a very clear outcome of the decision he made. He should be held accountable for that."
Green was involved in a bank robbery in North Carolina in 2004. He was captured and charged by the FBI over two years after the heist. However, he was soon freed on a $250,000 bond, and the matter lingered in state court for more than a decade before lawyers could come to an arrangement on a plea bargain. And it's unsettling because Green wasn't supposed to have been allowed to murder Officer Thyne in the first place.
Federal prosecutors contemplated charging Green just months before Katie Thyne's passing but ultimately decided against it. Green might have been detained until his trial if federal authorities had brought charges against him, never having interacted with Officer Thyne.
Don Connelly, the U.S. Attorney's Office spokesperson in Raleigh told the Daily Press, "We follow the principles of federal prosecution in determining whether to accept or decline every matter presented to our office for prosecution and did so in this matter."
Unsettlingly, this is turning into a more typical occurrence as lawmakers continue to advocate for laws that let dangerous offenders off the hook, owing to initiatives like bail reform. Officer Katie Thyne might still be alive today if the prosecution had successfully brought its case against Green.
Thyne's death during a drug investigation in which she was dragged about a block and pinned between the fleeing car and a tree — is the Newport News Police Department's first line-of-duty death in more than 25 years, as two officers were lost in 1994.
Sources: TapHaps, DailyPress, WTKR, PoliceTribune