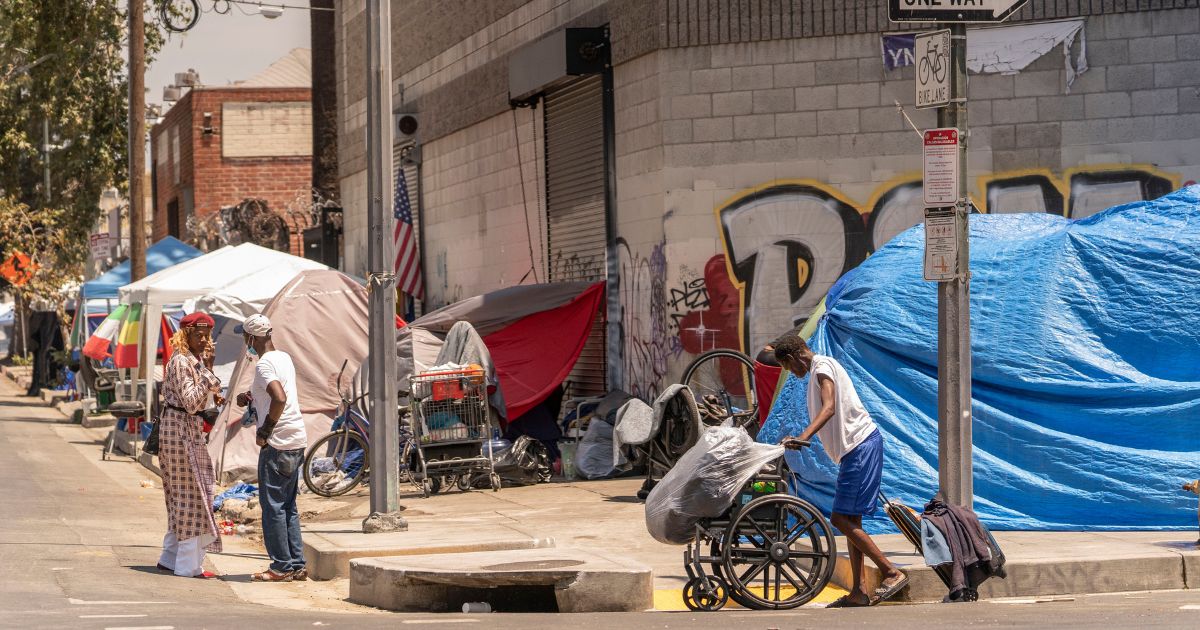 The mayor of Anchorage, Alaska, is flirting with the idea of sending homeless individuals to Los Angeles for the winter.
Mayor Dave Bronson pitched the idea last week, saying the concept was not so much punitive, as much as a way to save lives, according to KABC-TV.
Last year, eight people died of exposure to the cold Alaskan winter. Since then, Anchorage has announced that an arena previously used as a shelter will be converted back to its original purpose; entertainment.
"I have a moral imperative here, and that's to save lives," Bronson said. "And if that means giving them a few hundred dollars for an airline ticket to go where they want to go, I'm going to do that."
The concept does not yet have any funding attached.
"Someone says, 'I want to go to Los Angeles or San Diego or Seattle or Kansas,' it's not our business," he said. "My job is to make sure they don't die on Anchorage streets."
Bronson said the concept is fiscally prudent.
"I think a ticket this morning to Los Angeles is 286 bucks, it cost us $100 plus or minus a few dollars every day to house someone, and we don't have a place to put them in a large shelter this winter," he said, according to the Los Angeles Times.
"And remember, the objective, and it's sad that we had to get to this, but we're here to save lives, that's my job," he said.
Bronson said he needed an option after state lawmakers rejected a $25 million plan to build a homeless shelter in the city, considering that Anchorage contains 40 percent of Alaska's people and 65 percent of its homeless population.
"The city has spent $161 million on homelessness, and we don't even have a shelter," he said. "I think that a large shelter, intensively managed by professionals, would have been a far better idea and created a far better situation than what we have right now."
He said that continued use of the city's arena was out of the question.
Sharing: ???? … and I live here!

WATCH: Anchorage, Alaska mayor offers homeless free flight to Los Angeles.

@police_frequency pic.twitter.com/R21dvb0UO5

— RealKay_2 (@Real_K1776) July 28, 2023
"It needs to be an entertainment venue. We need hockey, rock concerts there, we need to get that back to normal," he said.
Christopher Constant, chair of the Anchorage Assembly, objected to the plan, according to the U.K. Daily Mail.
"The reality is there is no place to send these people because this is their land. Any policy that we make has to pay credence to that simple fact. This is Dena'ina [Alaska Native] land, this is Native land," he said.
"And so we cannot be supporting policies that would take people and displace them from their home, even if their home is not what you or I would call home," he said.