Well, some people act first without thinking about the consequences…
It was a lazy day at Hocking Hills State Park in Ohio, and 17-year-olds Jaden Churchheus and Jordan Buckley were hanging out near a cliff, passing their time. Bored with nothing to do, when they spotted a big, heavy log nearby, the two of them messed around and thought it would be fun to push it over the edge and see what happened.
But what they didn't know was that a professional photographer, Victoria Schafer, was taking high school portraits for a group of students below in front of Old Man's Cave. In a split second, the log fell and crushed her skull, killing her instantly. It was a tragic accident that would change the lives of everyone involved.
Jaden and Jordan had made a terrible mistake, one that would haunt them for the rest of their lives. But at the time, they didn't realize the severity of what they had done. They were just two teens acting on impulse, without any regard for the consequences of their actions. Unfortunately, their recklessness caused a woman's death, and they had to face the consequences of their actions.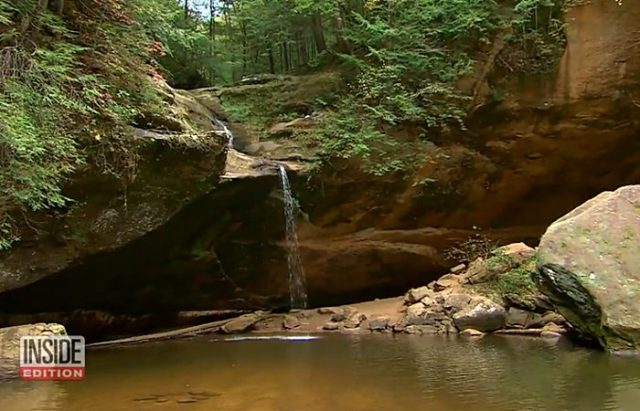 After weeks of investigation, Jaden and Jordan were arrested and charged as adults with murder, involuntary manslaughter, and reckless homicide. They pleaded not guilty to the charges, but eventually changed their plea to guilty of one count of first-degree involuntary manslaughter.
Hocking County Common Pleas Judge John T. Wallace recommended sentences of 3 to 4-and-a-half years each for the boys and agreed to move the case back to juvenile court. This gave Jaden and Jordan the chance to express their remorse for what they had done.
In court, Jaden apologized for his actions and acknowledged that he had caused Victoria Schafer's untimely demise.
He said, "That day at Old Man's Cave, I never would have imagined that my actions would result in this. I have thought about the fact that I caused someone's death every day since it happened, and I will carry that with me for the rest of my life. I appreciate the kindness of Ms. Schafer's family, the attorney general's office and the prosecutor's office in giving me a second chance. I realize that nothing I say can bring Ms. Schafer back, but I am truly sorry."

Jaden Churchheus, 17, pleaded guilty to pushing the log over the cliff and fatally striking the mother-of-four.
Jordan also apologized and pleaded for forgiveness, saying:
"I know that nothing I can say right now will change what happened that day, and I know that no words that I speak can bring back your beloved wife, mother, daughter and sister. I understand that my actions that day has caused your family's life to change, and my hope from all of this is to use this trauma to learn and live the rest of my life in a way that will honor Ms. Schafer's. I would like to use this experience to prevent others from making a similar mistake. There will not be a day for the rest of my life that I will not think about this tragedy, and I hope that someday you will find it in your heart to forgive me."

Jordan Buckley also entered a guilty plea and apologized for causing the death of Victoria Schafer.
The judge took their guilty pleas and expressions of remorse into account and is expected to consider time served as part of their sentences. Some have argued that the boys should be more harshly punished for their actions, but others point out that they were just scared teens who made a terrible mistake. Regardless of what anyone thinks, Victoria Schafer's life was taken away, and two teen boys will have to live with the consequences of their bad decision for the rest of their lives.
In the end, there is no perfect outcome in this case. A woman lost her life, and two young men have to live with the guilt of what they did. It's a reminder that our actions, even the most innocent, can have severe consequences. We must always think before we act and consider how our choices will impact those around us. Victoria Schafer's tragic death serves as a warning to us all that one bad decision can change lives in an instant.
Watch the video below for more details:
Sources: TapHaps, WBNS, Cincinnati