A pair of thugs thought it would be the best idea to rob a defenseless woman, not until they were slapped with reality and learned a lesson the hard way.
According to reports, the Billings woman shot the two men who allegedly attacked her outside her home. Billings police report the 25-year-old woman shot the men in an apparent case of self-defense.
37-year-old Christopher Marquise Sanders was charged in Yellowstone County District Court and was remanded to the Yellowstone County jail, according to Billings police Lt. Matt Lennick.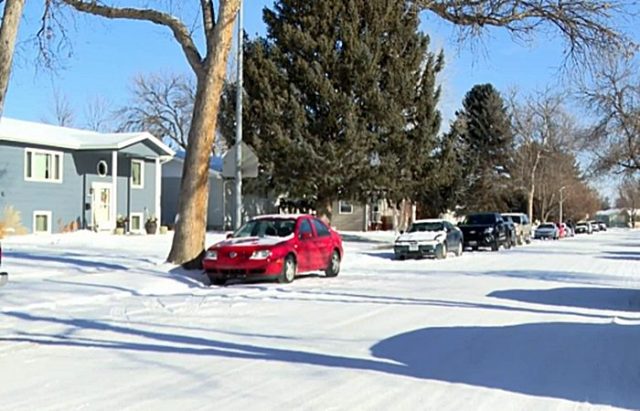 Authorities have issued a warrant for the second suspect, identified in court documents as029-year-old Jose Luis Ochoa Angeles. He remains in the hospital for treatment of his injury sustained during the alleged robbery, according to Lennick.
The incident began when the woman left her car running in the alleyway at the 2000 block of Cook Avenue to retrieve her phone inside her home.
She told police she came back outside and saw one of the men, Ochoa Angeles, bent over in the driver's seat of her vehicle. She confronted him, he looked at her, and suddenly Sanders charged her and grabbed her left arm, the woman told police.
Ochoa Angeles grabbed her right arm, and the three struggled, according to the woman.
The woman told police she thought the two men were going to kill her, and she grabbed the pistol she was carrying in the front left pocket of her jacket, according to charging documents.
Using her left hand, she shot Ochoa Angeles in the collarbone area, and he fell to the ground, according to charging documents. She told police Sanders let go and began walking away. She said she saw him reach for something in his waistband, so she fired one shot at him, and he fled. Sanders was later admitted to St. Vincent Healthcare with a gunshot wound to the stomach.
Police interviewed witnesses in the neighborhood, who heard the shots and the scuffle but did not see the actual shooting.
Surveillance footage showed two men, who appeared to be Sanders and Ochoa Angeles, watching the garage area. Police were also able to identify the vehicle that took Sanders to the hospital.
The driver of the vehicle said he had received a call from Ochoa Angeles to meet the two near Billings West High School. When the man arrived, Sanders jumped into the vehicle and said he'd been shot. The driver told police he didn't ask any other questions and drove Sanders to the hospital.
Missoula Attorney Paul Ryan gave his opinion on the case, reiterating that each case is handled individually by the court. He explained that the law allows for "justifiable force," but the location is also a deciding factor.
"There's different standards depending on location," Ryan said. "For example, there's different standards if you're in your house versus outside your house. There's different standards if you're defending property versus your person."
Watch the video below for more details: