Well, this is an excellent warning about online dating…
A 22-year-old Colorado woman has been arrested after she allegedly duct-taped her naked Tinder date, choked him, and slashed him with a knife — before ordering food from DoorDash.
After what she is accused of doing to a "gentleman caller," the 22-year-old Colorado woman Lauren Marie Dooley has given everyone a very good reason to doubt the safety of "hookup culture." While "hookup culture" accepts and encourages casual sexual encounters without necessarily including emotional intimacy, bonding, or a committed relationship.
Dooley met a 21-year-old male on the dating app Tinder, which has come to be recognized more for "random hookups" than for true "dating," and she "enticed" him to come to her Colorado Springs apartment. The unidentified man claimed that when he showed up at Dooley's apartment as agreed; she was sitting on her couch. Before Dooley removed the man's clothes and engaged in oral sex with him, the two engaged in a brief conversation. However, things were about to take an unpleasant turn, unfortunately for him.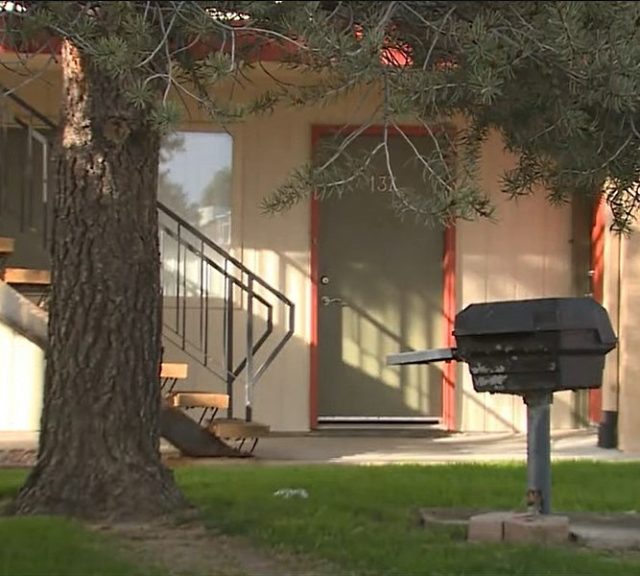 Lauren Marie Dooley allegedly duct-taped her Tinder date after the fellatio, an act for which he initially gave consent, despite the fact that he claimed to have found it "odd," but he was soon overcome with regret as Dooley "produced a kitchen knife and demanded he gets into her bedroom," according to reports.
The Tinder date no longer wanted to participate when events took a terrifying turn, but he obliged and climbed into Dooley's bed out of fear that she might hurt him with the knife.
But unfortunately, his obedience did not earn him a reprieve from Dooley's heinous date. Instead, she climbed on top of him, stabbed him in the left shoulder with a kitchen knife, and then choked him.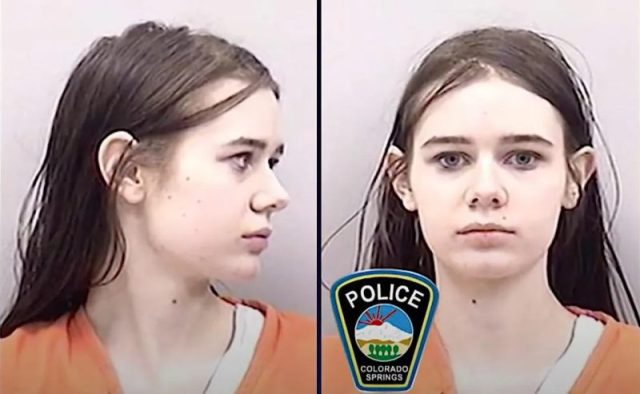 As for the first 20 seconds or so, Dooley applied direct pressure to the victim's throat with both of her hands, making it impossible for him to breathe. An affidavit for probable cause stated that Dooley ultimately paused, but only to "procure a belt that she then placed around [the victim's] neck. She tightened the belt for another 20 seconds, once more making it difficult to breathe. When she took it off, she checked [the victim's] neck for a pulse."
Lauren Marie Dooley allegedly pushed her victim into a bathtub to mop up the blood from the knife wound after duct-taping, strangling, and stabbing him. And before the delivery worker brought the food, she allegedly threatened the victim, saying, "If you scream or say anything, I'll kill you,"  After filling herself up, Dooley climbed into bed with her victim, wrapped them both in blankets, and dozed off—which would quickly turn out to be a terrible mistake.
In the affidavit, the victim used Dooley's knife to cut his ties after sensing it under the blanket next to his feet. He wasn't quite free to go home, unfortunately. Instead, he unintentionally tripped over a table and startled Dooley. However, he managed to leave the house and make a call for assistance, and at around 5:43 p.m. Police then discovered the man naked in the parking lot and in need of their help after they arrived at Dooley's apartment complex that fateful Wednesday night.
The man was bleeding from a cut on his left arm when officers arrived at the Hill Apartments. He was also backing away from Lauren Marie Dooley, who had what seemed to be blood on her hands and arms. Additionally, according to witnesses, Dooley threatened the victim while she spread blood on her hands. A kitchen knife next to the bed, many clothes covered in blood, and blood all over the bathtub were discovered by officers when they quickly searched the apartment.
With one felony offense of menacing, one felony count of second-degree kidnapping, and one misdemeanor count of false detention, Lauren Marie Dooley was arrested and charged and if found guilty, she may spend up to 25 years in prison.
After the incident, locals were alarmed by the incident and told KRDO it was "very disturbing" that "someone could do that" in their neighborhood. But in actuality, you run this danger whenever you decide to "hook up" with a stranger. If you or someone you care about is ever tempted to "swipe right" on a "dating" app, keep that in mind that if people like Jeffrey Dahmer have taught us anything, it's that sometimes bad things happen to good people.
Watch the video below for more details:
Sources: TapHaps, Law & Crime, The Blaze