We are all free to express our emotions thru actions or words, but the very least is to not put somebody else in danger because of our own actions.
Recently, Andrew Rosas has surrendered to the police after a video of him, attempting to rip of an American Flag but instead, he took his lighter and burned it to the ground without thinking of any pre-caution of what could have happened.
Rosas was walking in a neighborhood in Richmond, Virginia when he was not comfortable and tried to rip off an American flag but after he failed to do so, he burned it instead with the mindset of he was protected under the First Amendment.
But, he didn't think about the technicalities of the First Amendment which states that burning an American flag is covered under the First Amendment as free speech in certain circumstances, it doesn't give you the right to burn someone else's flag. That's the destruction of private property. What's more, if you try to burn it when it's hanging on someone's front porch, it could also be considered arson.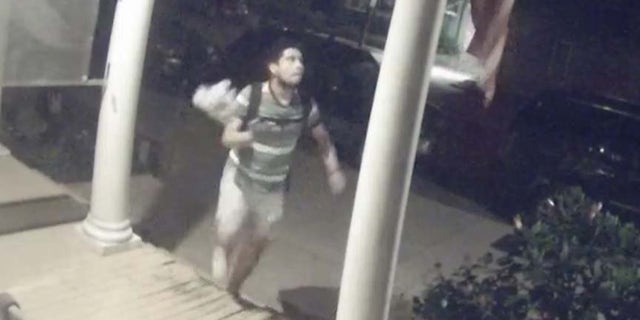 A legal analyst for CBS 6 explains to us that the fact that the flag was burned while attached to the house could bring serious legal troubles to the vandal. Making matters worse, the fire was set at night while innocent people slept inside. "That makes it a much more serious offense because it could catch the house on fire and cause risk to the people inside," Stone said.
James Tanner, the homeowner was very concerned about the incident because the fire could have spread to his home while his family slept, risking their lives.
He said in a statement: "This is vandalism, and you have somebody that totally disregards the safety of the people around there."
Fortunately, the flag was made of synthetic materials causing it to melt to the ground instead of burning the entire house but he decided to keep the charred flagpole attached as a reminder of what could have happened that night.
A neighbor named Joseph Lawson was also concerned about the irresponsible protest where he said, "The whole front porch could have caught on fire. Now, knowing it was one of my neighbors, my house could have caught on fire. So it could have been a really bad situation, You got to know how controversial that is, whether he's trying to make a protest or not."
Now, Rosas is jailed and arrested and facing a felony charge and misdemeanor criminal charge, and possibly arson.
Watch it here: Youtube/WSLS10