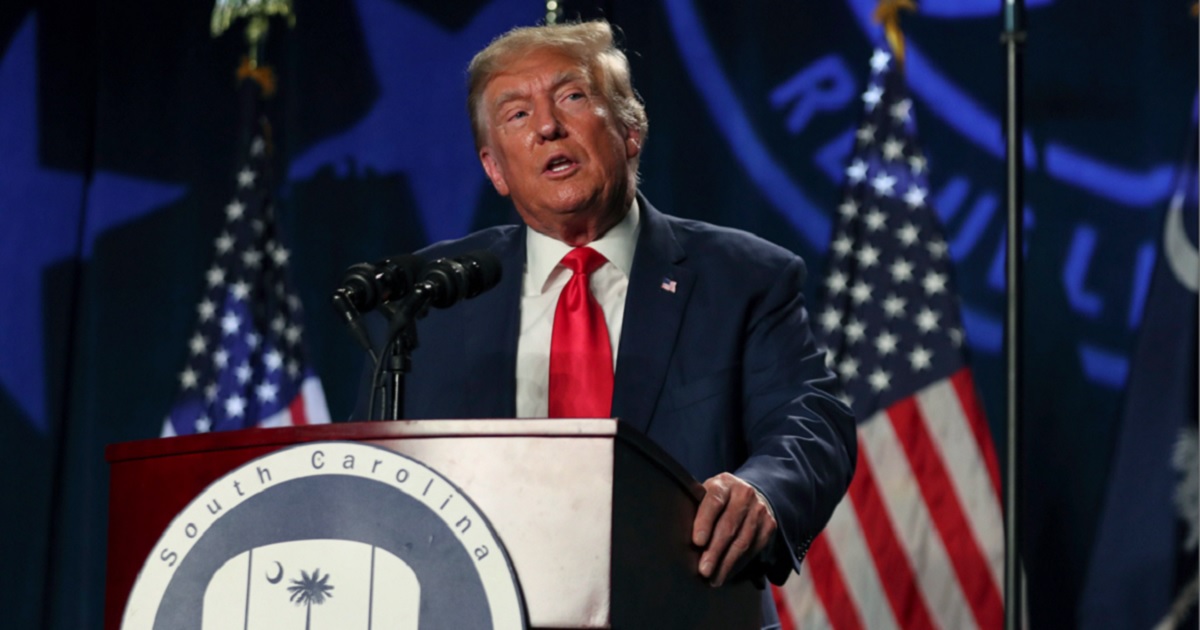 How many different ways can it be said that former President Donald Trump's trial is politically motivated and unfair to the point of being a farce?
In yet another example of a tainted prosecution, The Washington Examiner reported last week that David Rody, an ex-top New York City prosecutor who is currently working with Justice Department special counsel Jack Smith on investigations related to former President Donald Trump, has made large donations to campaigns for top Democrats, including President Joe Biden.
Rody contributed $5,600 to Biden's 2020 campaign and almost $7,000 to other Democratic causes from 2018 to 2022, according to campaign finance disclosures.
Among his other contributions, Rody gave a $500 to now-Vice President Kamala Harris's failed campaign for the Democratic presidential nomination in 2019 and a combined $2,250 to Democrat Sen. Cory Booker of New Jersey presidential and Senate re-election campaigns, the Washington Examiner reported.
In addition, previous reports by Breitbart and the Washington Examiner revealed that one of the district judges assigned to one of Trump's election-related cases, Tanya Chutkan, is also a Democratic donor and previously worked in the same law firm as Hunter Biden at the same time as Hunter Biden.
While speaking to the Washington Examiner, Karoline Leavitt, spokeswoman for Make America Great Again Inc., a pro-Trump super PAC, referred to special Jack Smith's team as "his gang of henchmen," calling them "dishonest, partisan hacks acting as enforcers for Joe Biden and the Democrat Party."
Trump took to the Truth Social social media platform to point out the absurdity of this entire process, writing in his usual emphatic, all-caps style, "THERE IS NO WAY I CAN GET A FAIR TRIAL WITH THE JUDGE 'ASSIGNED' TO THE RIDICULOUS FREEDOM OF SPEECH/FAIR ELECTIONS CASE. EVERYBODY KNOWS THIS, AND SO DOES SHE! WE WILL BE IMMEDIATELY ASKING FOR RECUSAL OF THIS JUDGE ON VERY POWERFUL GROUNDS, AND LIKEWISE FOR VENUE CHANGE, OUT IF D.C."
There was a small show of handwringing and bluster on the social media platform X, formerly known as Twitter, by Republican Sens. Ted Cruz of Texas and Rick Scott of Florida, but it seems as if that's all that ever happens:
The few unbiased or right-leaning media outlets in the country uncover facts despite the combined efforts of the left and its cronies in the liberal media to protect the Democrats. Republican representatives and senators then take to X to write about how terrible the Democrats are, and after they have sufficiently signaled their outrage, move on, and nothing changes.
There never seem to be any consequences.
"This is comforting…." Ted Cruz tweeted sarcastically along with an article about Presiding Judge Tanya Chutkan's donations to Obama.
This is comforting….

Donald Trump indicted: Presiding Judge Tanya Chutkan donated thousands to Obama | Washington Examiner https://t.co/ptrfSVe8Y5

— Ted Cruz (@tedcruz) August 2, 2023
"No political vendetta I'm sure…" was Rick Scott's equally pithy X post.
No political vendetta I'm sure… https://t.co/S8HLHTbh6u

— Rick Scott (@ScottforFlorida) August 2, 2023
No, Senator Cruz, it's not comforting to the American people that our elected representatives stand by and watch travesty after travesty of justice and do nothing but post cute little one-liners on X, carefully worded to show outrage without intention.
It's no wonder that, despite all the attacks, tens of millions of Americans want Donald Trump back in the White House.
Because when he posts a message like, "IF YOU GO AFTER ME, I'M COMING AFTER YOU," his enemies tremble with fear.
And when he says that to our nation's enemies abroad, they tremble, too.