Cop-hating Portland city commissioner Jo Ann Hardesty was upset over a contractor having a small Thin Blue Line sticker on his work truck.
Hardesty, a champion of the "defund the police" is now in the move to fire a contracted city worker for displaying a Thin Blue Line flag decal on his truck. Of course, her gang of far-left activists in Portland supports her nonsense cause.
However, the employer opted to side with the employee and refused to honor Hardesty's request.
The outrage over this Thin Blue Line sticker started after the secretary of the Portland-based nonprofit group Street Roots, Jay Parasco, had shared a photo of a work truck belonging to a contractor with Oregon Concrete Solutions that bore a small Thin Blue Line flag sticker near the driver's side door.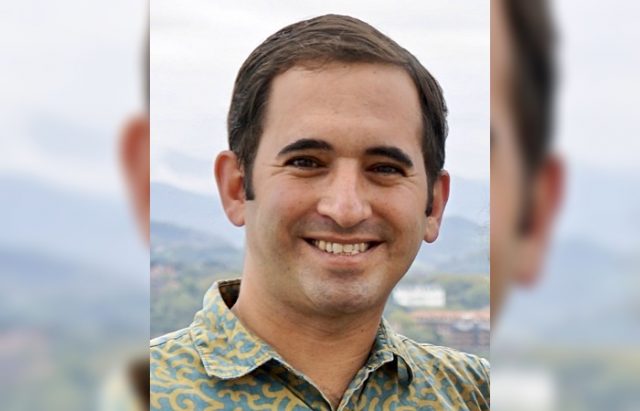 Oregon Concrete Solutions, also known as Sidewalk Solutions, is based in Portland. The small-sized business has just a handful of employees.
The Thin Blue Line decal shows an American flag with a blue line running through the stripes. It is meant to show support for police officers and law enforcement.
Hardesty's office and the Portland Bureau of Transportation were made aware that the contractor's Thin Blue Line decal was displayed while working for PBOT.
"The thin blue line imagery is viewed by many in our community as a symbol of white supremacy that has been prominently displayed by those that oppose the Black Lives Matter racial justice movement and we understand this is causing distress in the community," Hardesty said via press statement Thursday.
Parasco accompanied the photo of this work truck with the following caption:
"Want to make sure [Commissioner Jo Ann Hardesty] is aware that [the Portland Bureau of Transportation] is using city funding for Oregon Concrete Solutions to work on Hawthorne and 32nd while prominently displaying white supremacist symbols on their vehicles."
Obviously, the alleged "white supremacist" symbol Parasco alluded to was the Thin Blue Line sticker. Now, most people with common sense are fully aware that the Thin Blue Line flag is nowhere in the same realm as white supremacist symbols.
People that try to make that connection, specifically trying to connect the Thin Blue Line to any form of symbols emblematic of white supremacy are being intentionally obtuse, as it's really just a means to have these bad-faith alarmists see the abolishment of anything supportive of those in law enforcement.
Needless to say, the outrage over this sticker isn't exactly manufactured, it's just that these sorts of folks that are calling the Thin Blue Line flag "racist" are doing so because they simply don't like police and law enforcement – not because they genuinely believe that it is a racist symbol.
Watch the video below for more details:
Sources: Taphaps, Pamplin Media, NYpost