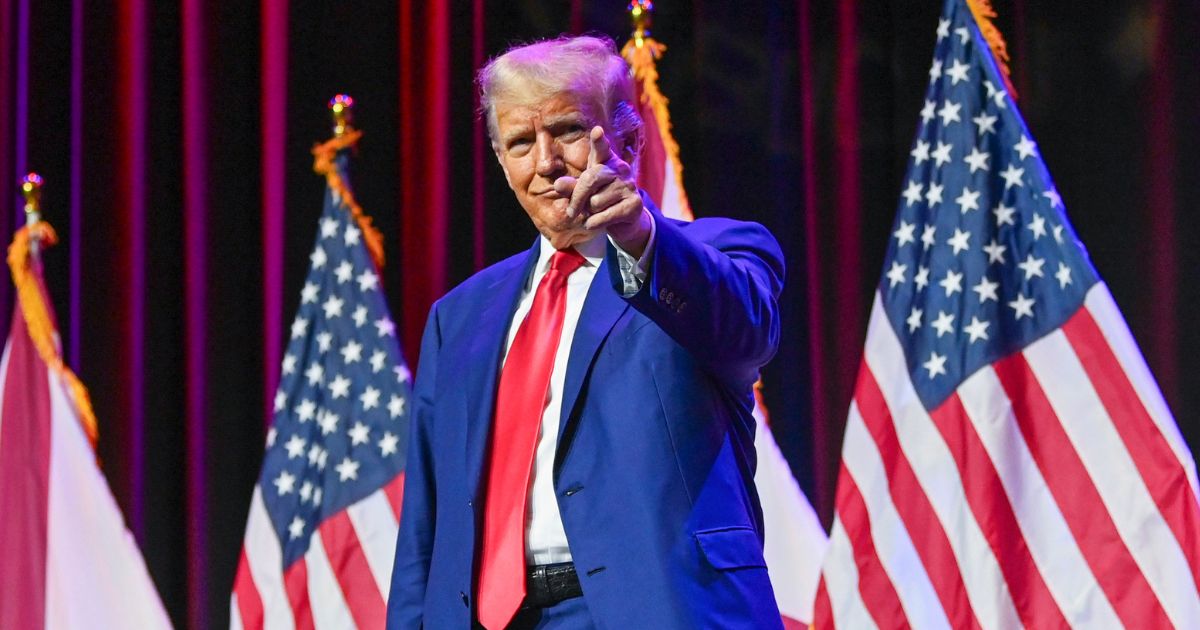 After three indictments and a slew of spurious criminal charges brought against Donald Trump, the former president may have a genuinely ingenious move up his sleeve in his never-ending battle with the American political machine.
The move is a simple one: Try me if you must, but let the whole world watch.
This tactical zigzag has been lost in the noise of the third indictment, but it was proposed last month by Trump attorney John Lauro during an interview on the Fox News program "America Reports."
You can watch the segment below:

"If I appear in court, I'm going to be representing not only the president of the United States, but the sovereign citizens of this country who deserve to hear the truth," Lauro said.
"The first thing we would ask for is, let's have cameras in the courtroom so all Americans can see what's happening in our criminal justice system. And I would hope the Department of Justice would join in that effort so that we take the curtain away and all Americans get to see what's happening."
It was at this point that the Fox News segment took a curiously antagonistic turn, as co-host John Roberts began grilling Lauro.
"You might want to have that discussion with Donald Trump because he's the one who didn't want cameras in the courtroom when he was indicted in New York," Roberts remarked.
Trump's legal team did not want cameras at the Manhattan arraignment in April due to concerns of a "circus-like atmosphere," according to CNBC.
Lauro quickly interjected that "that's different" and that "we're going to have a process" this time around. But Roberts continued to pour cold water on Lauro's push for courtroom cameras.
"You also can't have cameras in federal court, so I think the point is probably moot," Roberts said.
"You can ask for it," Lauro countered.
"You can ask, but you're not going to get them," Roberts matter-of-factly replied.
Well, either way, this is a win-win move for the former president.
Let's say an exception is granted and cameras are allowed in the courtroom. Not only is that a historic win for Trump, but he now has the international spotlight on him — and, just as importantly, on his prosecutors.
(On a far less important note, can you imagine the ratings that a televised trial of a former U.S. president would do? Trump would love to be able to take credit for that bonanza.)
Now, if cameras are denied, as Roberts so smugly assured us they would be, that's still a win for Trump. Now the case takes on a whole new air of suspicion.
How can anyone fully trust what's going on in a courtroom if the proceedings are kept under lock and key? What are they hiding? In this case, the allegations and evidence hardly seem like a matter of national security.
Holding the trial behind closed doors would only confirm Trump's supporters in their distrust of the federal government. And a televised Trump trial would be an incredibly illuminating event.
Make it happen, Judge Tanya Chutkan.