Dan Cortez and his wife Maxi wanted nothing more than to spend some quality time with their two adorable kids, Harper and Harlow, on Father's Day. The military-employed parents left their uniforms at home for the day and went out to a restaurant to eat. The family enjoyed delicious food and a wonderful evening out with Dan and Maxi and their 1-year-old daughters.
You might assume they were just another happy family from the way they appeared. Dan noticed that someone had written on the back of the receipt when the waitress presented the bill.
"Enjoy your babies. They don't stay little long. From the family across from you. God bless you," the anonymous well-wishers wrote.
Anyone who got the gift would have found it to be a gorgeous and lovely surprise, but Dan and Maxi were particularly touched by the act because they had lost their son (they had triplets) a year before, and the note brought up memories of them.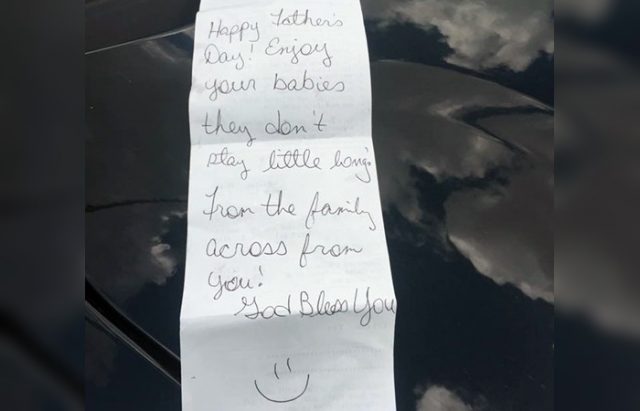 The triplets, Landon, Harper, and Harlow, were born to Dan and Maxi on May 27, 2015, via C-section. They were conceived through IVF. At first, all three infants were well, but around two weeks later, Landon started exhibiting unusual symptoms and was found to have Citrobacter koseri bacterial meningitis. He tragically passed away at the age of seven weeks, and this was the family's first Father's Day without its fifth member.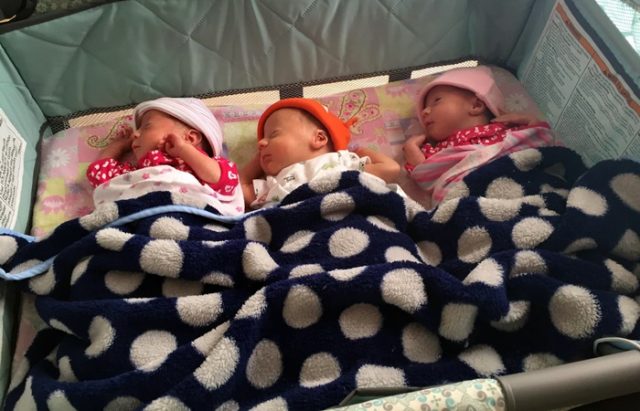 Maxi explained on Facebook the full details of the story:
"To the family in Red Lobster who sat across from us today. You never ask a question we never spoke a word. Yet you did something for us that we will never forget. When the waitress handed us your note the tears began to fall. To you we looked like just a family of 4 celebrating the most important man in our lives. Little did you know last year we celebrated as a family of 5.

You see this past year we lost one of our triplets! The holidays are always the hardest. Without knowing any of this you paid for our meal. You might never know our story or the impact of something so little could effect our lives. I'm writing you to thank you from the bottom of our hearts! I hope this post reaches you, so one day you might know that what might seemed like a small gesture of kindness to you, made celebrating my wonderful husband just a little bit easier this year!

Please share so maybe they can see this!!"
"I got my girls, and I'm happy, but if I had all three I'd be spectacular," said Daniel.  Although he admitted to KARK that the loss had been very challenging and that they had been attempting to do what the note advises, which is to cherish the time they have left with their children.
Daniel and Maxi Cortez talked about how Landon had changed their family despite only having him for a little over two months. He had so much personality from the minute he entered the couple's lives.
Maxi recalled, "From the time, he was born he never closed his eyes. He just wanted to be awake all the time. It's like he knew that he only had a short time."

"Our family at one point was complete. We had our whole family at home together only to turn around and have one of the biggest pieces of our heart torn away. It's the hardest thing any person would have to go through. Just to see someone reach out to complete strangers and show a little bit of kindness," she said.
The tough day the family was sharing was brightened unexpectedly by the family sitting across from them. While they still have not been identified, these angels managed to help a young family in ways they never knew. The note is right- their children will not be babies forever, but they'll all certainly remember this moment forever with Landon in their hearts.
Sources: TapHaps, KARK, LittleThings