People are unsure of how to stop the widespread crime that occurs in cities. Stopping to vote for leftist politicians that have almost legalized shoplifting would be an important first step. Some people who are enraged by crime are not aware of the effects of their behavior.
Others decide to handle things themselves by making punks to their mistresses. One consumer had enough in the liberal utopia of San Francisco, where there is a hypodermic needle protruding from a pile of human cookies on every street.
At Walgreens, a customer saw a shoplifter loading his backpack with goods. The vigilante made the decision to make the shoplifter and his accomplice make restitution after growing tired of thieves taking what they didn't earn.
The incident happened in Alameda, California, and the vigilante named Kevin was shopping in its Walgreens when he witnessed and began recording a shoplifter taking bottles of pills off the shelves and stuffing them into a backpack. Kevin asked another customer to film what was about to happen, outraged by the thief's boldness. Then Kevin went to the thief, who was on his way out with a backpack, and confronted the thief.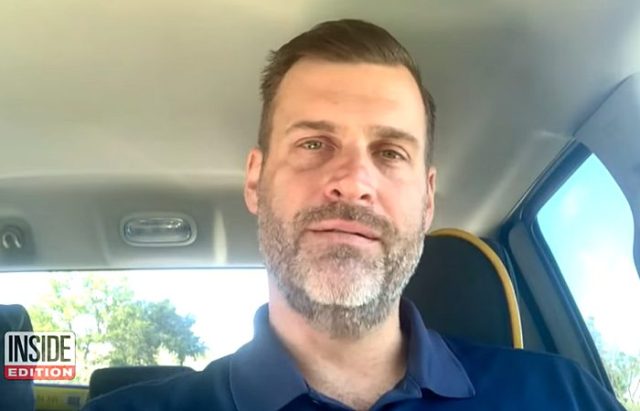 According to KGO-TV, Kevin pursued the suspect outside and challenged him, refusing to let the guy leave the Walgreens shop without being physically stopped.
Kevin recalled the incident, saying, "I said (to myself) this is a time you can make an impact, make this happen. I see him leaving the store… and I threw him to the ground."
The suspect was forced to the ground by Kevin, who then had him trapped so that he could not escape. He then climbed up on top of the suspect, who screamed, "Leave me alone!" as Kevin called for onlookers to dial 911. Kevin can be heard saying to the man as he writhed around on the ground. 
"I am way bigger than you and I will f*** you up!" He also blamed the shoplifter for the price increase, shouting: "I am placing you under citizen's arrest!"
The shoplifter's helper, who was in a getaway car, tried to interfere, but Kevin managed to deal with him.  In an effort to release his comrade, the second suspect approached Kevin from behind and put him in a headlock.
Speaking about the incident, Kevin said, "I said (to myself) this is a time you can make an impact, make this happen. I see him leaving the store… and I threw him to the ground."

He recalled how the situation with the second suspect went down, "He kept calling for his friend, and I thought he was fibbing. I thought he was faking it.

"He came up behind me and tried to get me in a headlock… then I picked him up by the groin and threw him to the ground," He said, claiming that he was surprised when the second attacker showed up.
While Kevin clearly showed strength and wanted to bring the two thieves to justice, they somehow managed to escape. They, however, had to leave goods behind. Kevin's efforts may, regrettably, have been in vain.
And unfortunately, he could face severe charges for physically confronting the suspects, as it was reported, aside from that Walgreens refused to prosecute the suspects.
Kevin said, "I could have been charged with assault and may be charged with assault. It's infuriating. We're all realizing it in Northern California, little, soft cities like this."
For Kevin, it's about the principle of the matter and not about the consequences of intervening. And regardless of how it's administered, he wants justice. And still, Kevin claims that he would do it all over again.
Well, at the end of the day, at least "Kevin" tried. You can't say that about the people who run San Francisco.
Watch the video below for more details:
Sources: TapHaps, KGO-TV, Wset